Time for a smartphone detox
1st January, 2019
Sign up for the Digitox newsletter here.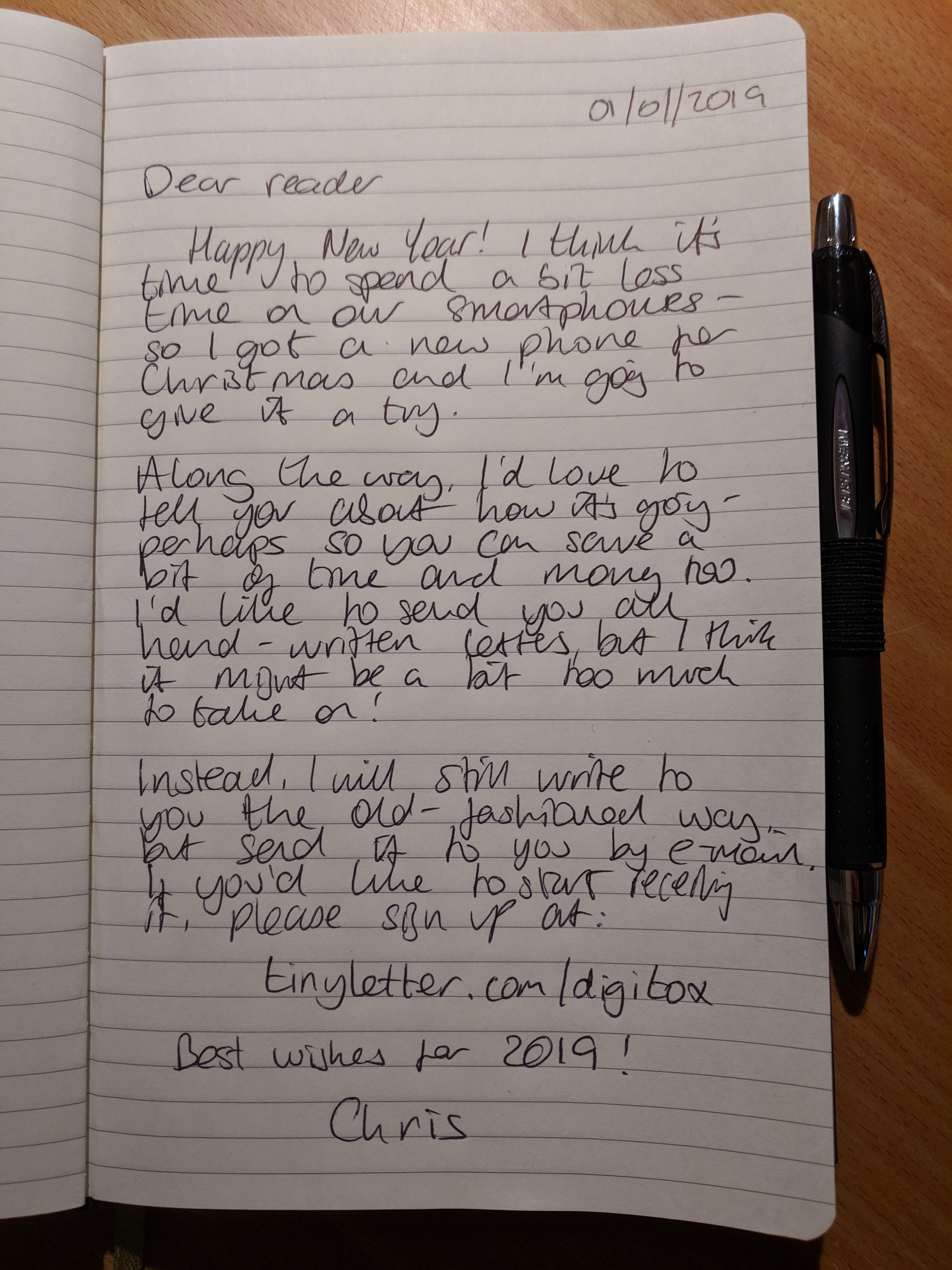 Dear reader,
Happy New Year! I think it's time to spend a bit less time on our smartphones - so I got a new phone for Christmas and I'm going to give it a try.
Along the way, I'd love to tell you about how it's going - perhaps so you can save a bit of time and money too. I'd like to send you all hand-written letters, but I think it might be a bit too much to take on!
Instead, I will still write to you the old-fashioned way, but send it to you by e-mail. If you'd like to start receiving it, please sign up at:
Best wishes for 2019!
Chris